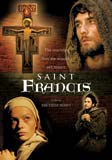 Saint Francis - DVD
ISBN: 9781586171957
Length: 205 minutes
Edition: DVD
Code: STFRA-M
Price: $19.95
ORDER HERE
Filmed on location in Assisi and other actual locations where St. Francis lived and died, this feature film vividly tells the story of this greatly beloved saint from childhood through his death. Beautifully filmed with outstanding cinematography and fine acting talent, this film stars Italian actor Raoul Bova as Francis and was directed by acclaimed filmmaker Michele Soavi. Captured by the enemy as a soldier and put in prison, he has a life changing experience that inspires him after being freed to abandon his riches and dedicate his life to living the Gospel in simplicity, poverty and charity towards all. Also includes a special 16 page Collector's booklet.
This DVD contains the following language options: dubbed in English, Italian with English subtitles, or Spanish subtitles.
This movie is Not Rated
This is a Region 1 DVD (playable ONLY in Bermuda, Canada, the Cayman Islands, United States and U.S. territories).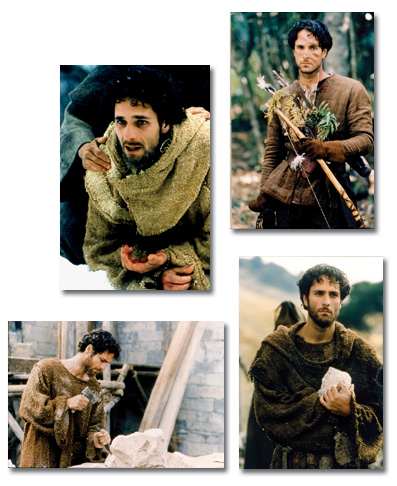 Great Catholic Documentary Films
Beloved - The Dominican Sisters of St. Cecilia
The Conspirator - Two Disc Collector's Edition
Defending Your Faith - How to Counter Standard Objections to Catholicism
My Journey to Life - On the Trail of Celtic Saints
Pius XII - Under the Roman Sky
Popieluszko - Freedom is Within
Padre Pio - Between Heaven and Earth
What Science Says About God - The Reason Series
This Side of Eden - Seeking God at Westminster Abbey
The Testament of Mother Teresa - DVD
New DVDs on Padre Pio and Sr. Faustina:
New DVDs - 3 Documentary Films in one DVD
Other Documentary Videos on
Sr. Faustina, Padre Pio and Apparitions at Medjugorje
St. Pio of Pietrelcina and St. Faustina
Pious Publications
"Seeing Is Believing" Video Library
From San Giovanni to Heaven - New Video on Canonization of Padre Pio
The Beatification of Padre Pio (NewVideo)
The Life of Sister Faustina - The Apostle of Divine Mercy
Spanish Edition - La Historia De Sor Faustina
A Celebration of Padre Pio - Pray, Hope, and Don't Worry
Spanish Edition - Homenaje Al Padre Pio
Padre Pio - At The Gates of Heaven
Medjugorje - The Miracles and The Message
Sister Faustina - The Promise of Mercy
The Beatification of Sister Faustina - Join the Celebration
Padre Pio's San Giovanni - "I Can Refuse No One"
HLI Pro-Life Material - Pro-life Books, Audio Tapes, CDs, DVDs and Videos

Free MP3 Music Downloads
Free Christian Music MP3 Downloads of Catholic Songs and Music